Slow-Roasted Tomatoes with Fennel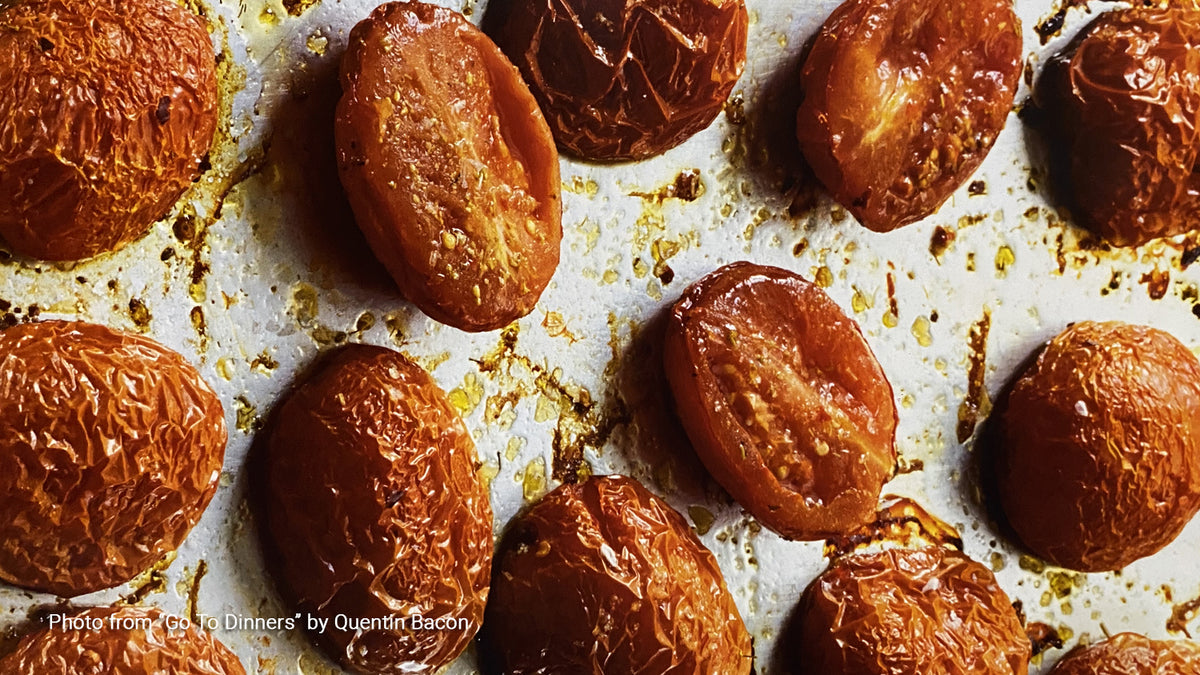 This is a super easy recipe from Ina Garten's Go-To Dinners

Roasting tomatoes at a low temperature over a long period of time concentrates their flavor and caramelizes the sugars. A sprinkle of fennel adds so much more flavor.
INGREDIENTS
2 pounds plum tomatoes
Good olive oil
3/4 teaspoon fennel pollen or ground fennel* (you can also substitute finely minced garlic)
1/4 teaspoon crushed red pepper flakes
Kosher salt and freshly ground pepper
Fleur de sel or sea salt
DIRECTIONS
Preheat the oven to 275º.
Cut each of the tomatoes in half through the stem and place on a sheet pan. Drizzle with 3 tablespoons olive oil, sprinkle with the fennel, red pepper flakes, 1 teaspoon kosher salt, and 1/2 teaspoon black pepper. Toss with your hands and spread out in one layer, cut sides down. Roast for 2-1/2 to 3 hours, until the cut sides start to brown around the edges.
Transfer the tomatoes to a platter, cut sides up, sprinkle with fleur de sel, and serve warm or at room temperature.
*If you can't find fennel pollen or ground fennel, you can grind whoe fennel seeds in a small coffee grinder (I keep one in the spice drawer just for grinding spices) or with a mortar and pestle.
---