One-Pot Penne With Sausage, Pumpkin & Fennel (from Food52)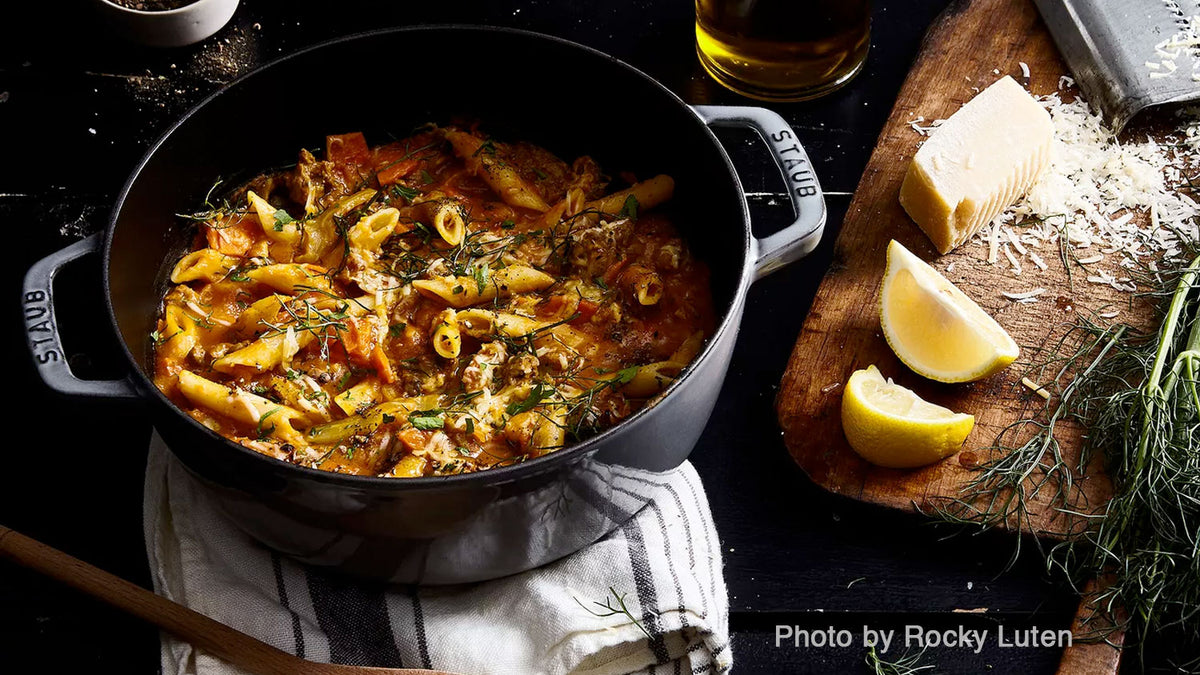 Food 52 has to be one of our top favorite food/recipe sites. Since it's almost Halloween we thought we'd go in search of a new savory pumpkin recipe and we found one! It sounded perfect: one pot so an easy clean up; it's seasonal; it's easy and only 30 minutes to make and it looks delicious!! Penne, sausage, pumpkin and fennel...what more could you ask for?
(They had me at that black Staub Dutch Oven....which we carry at Hammertown!)
Authors Notes: This dish combines those classic fall flavors we all love together in a one-pot pasta concept for the ultimate cozy dinner factor.
I'll be giving it test run this weekend...maybe you will too! We'd love to know what you thought of it.
CLICK HERE to go directly to the recipe on Food52!
---