Squash and Black-Eyed Pea Coconut Curry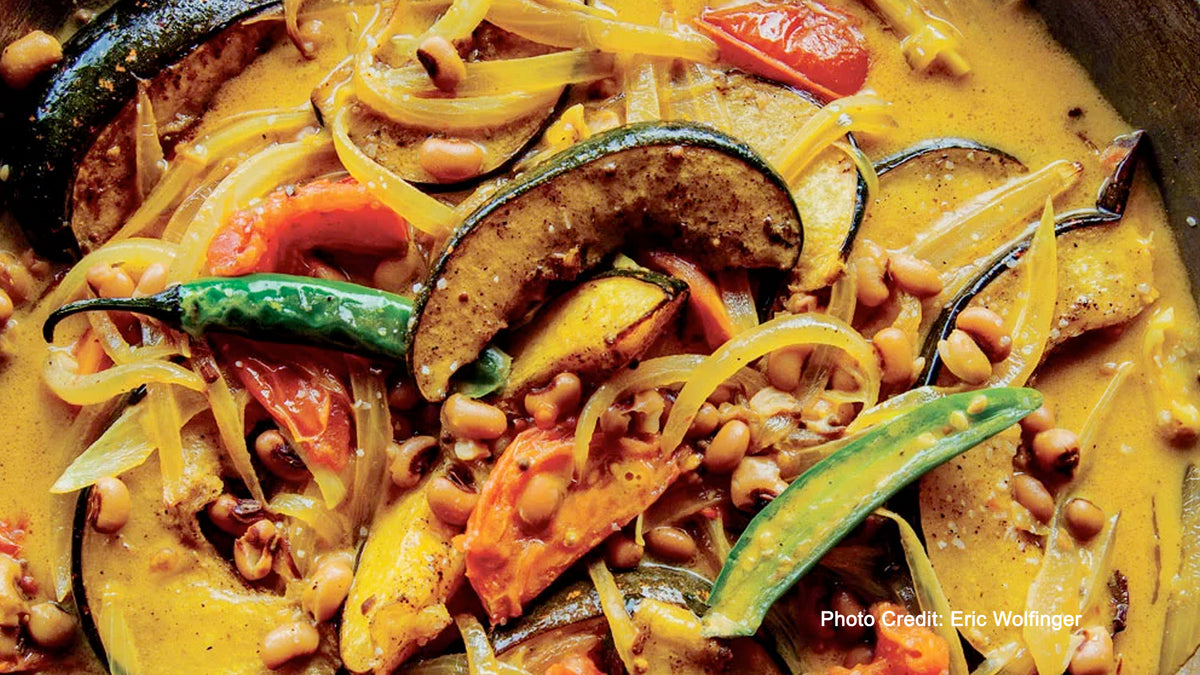 In her cookbook, Fresh India, "Meera Sodha shows us how fast, fresh, and exciting the vegetable dishes of India can be." So says the editors at Food & Wine. It sounds delicious so I'm planning on making it this weekend (with chickpeas instead of black-eyed peas). Last week's Tomato Braised Green Beans recipe came out great so I'm feeling confident and going for a new recipe again.
UPDATE: I made this recipe with chickpeas and it was wonderful. So flavorful and satisfying...and it's meatless! The sweetness of the acorn squash; the velvety texture the coconut milk adds; the spicy kick of the peppers--the recipe is a keeper!
CLICK HERE to get the recipe on Food&Wine.com
---