Pork Tenderloin Fajitas (by Steven Raichlen)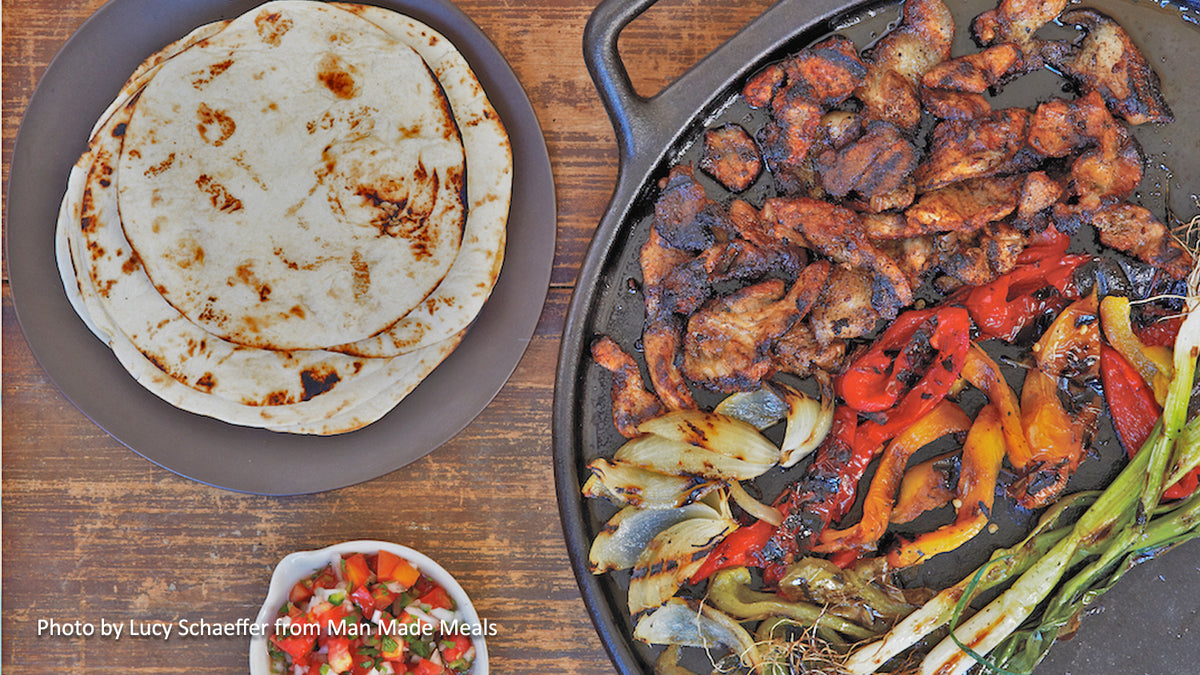 Fajitas have been a Texas tradition since 1973, when Mexican-born restaurateur Ninfa Laurenzo put them on the menu of her Houston restaurant, Ninfa's. In fact, I was first introduced to (and fell in love with) fajitas at the original Ninfa's in Houston, TX many, many years ago!
I like this Food & Wine version of Steven Raichlen's recipe better than the original recipe I found on his website Barbecue Bible. Slicing the whole tenderloin in half lengthwise (rather than in strips) before grilling keeps the pork more moist than the recipe shown in the photo above.
Ingredients
DIRECTIONS
Step 1
Combine all of the ingredients in a 1/2-pint jar. Cover and shake to blend.
Step 2
Cut the tenderloins halfway through lengthwise; pound to 1/4-inch thickness (I did about 1/2 to 3/4 inches) with a meat mallet. Put the meat in a baking dish; sprinkle with the rub. Drizzle on the lime juice and oil and turn to coat. Cover and set aside to marinate for 30 minutes.
Step 3 
Light a grill. Lightly brush the grate with oil. Grill the peppers, onions and scallions until they begin to char at the edges. Remove to a large platter and keep warm. Remove the meat from the marinade and pat dry. Grill the pork over high heat until browned and cooked through, about 4 minutes per side. Transfer the meat to a carving board and cut crosswise into thin slices. Transfer the meat to a platter, cover loosely with foil and keep warm.
Step 4
Warm the tortillas on the grill until soft, 10 to 20 seconds on each side. Place them in a cloth-lined basket, cover and keep warm. Serve the fajitas and grilled vegetables with the tortillas, diced tomatoes, red onion, cilantro, sour cream and and Pico de Gallo.
---