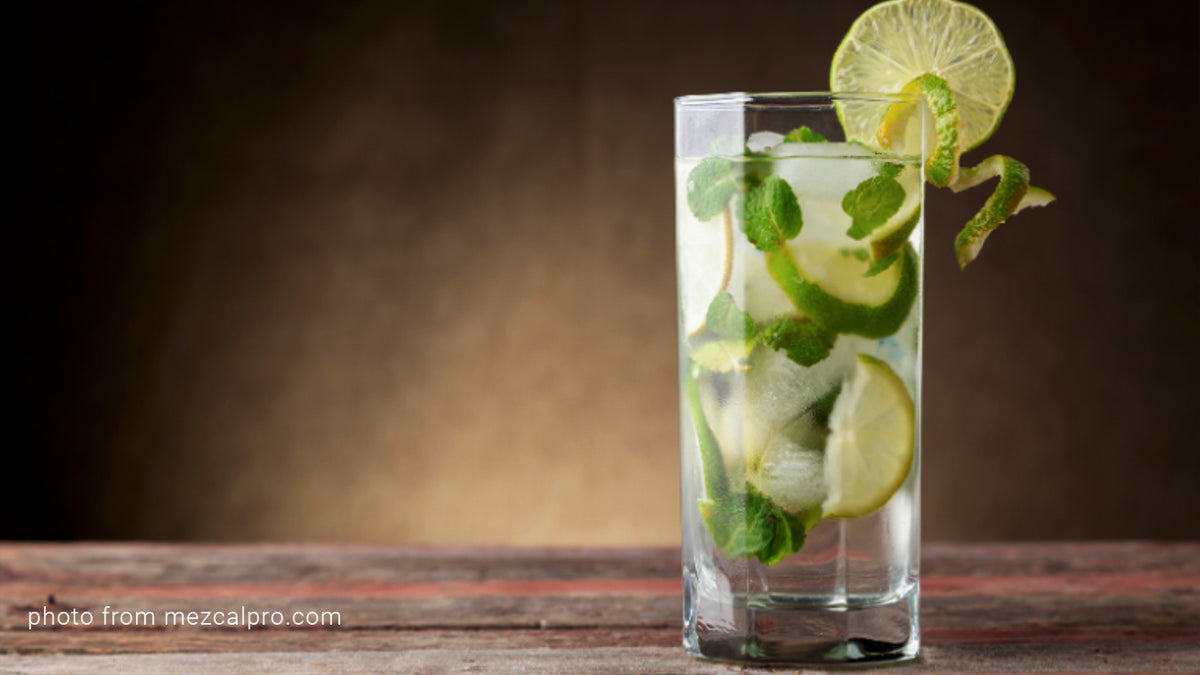 I just had my first Mezcal Mojito in Mexico. Yes...the mojito comes from Cuba and is usually made with lime, muddled mint and rum. Yet, somehow the smokey flavor of the mezcal with the mint and lime really works!
Keep this on hand for a refreshing summer cocktail.
INGREDIENTS
(makes one cocktail)
2 oz. mezcal (it's worth it to get a good one!)
1 oz. fresh lime juice
3/4 oz. simple syrup (or an ounce or so of San Pellegrino Limonata)
5-6 fresh mint leaves (or more)
Seltzer water - I used Topo Chico
DIRECTIONS
Muddle the mint leaves in the bottom of a cocktail shaker or mixing glass.
Add the mezcal, lime juice, and simple syrup (do NOT add Limonata or seltzer yet!) to the shaker or mixing glass.
Fill the shaker or mixing glass with ice and shake or stir well to combine.
Pour the mixture into a highball glass filled with ice. (I like to leave the muddled mint leaves in the mix)
Top the glass off with Limonata and seltzer and stir gently to combine. Garnish with a sprig of fresh mint and a slice of lime.
---