Matzoh Caramel Crunch (a/k/a Matzoh "Crack")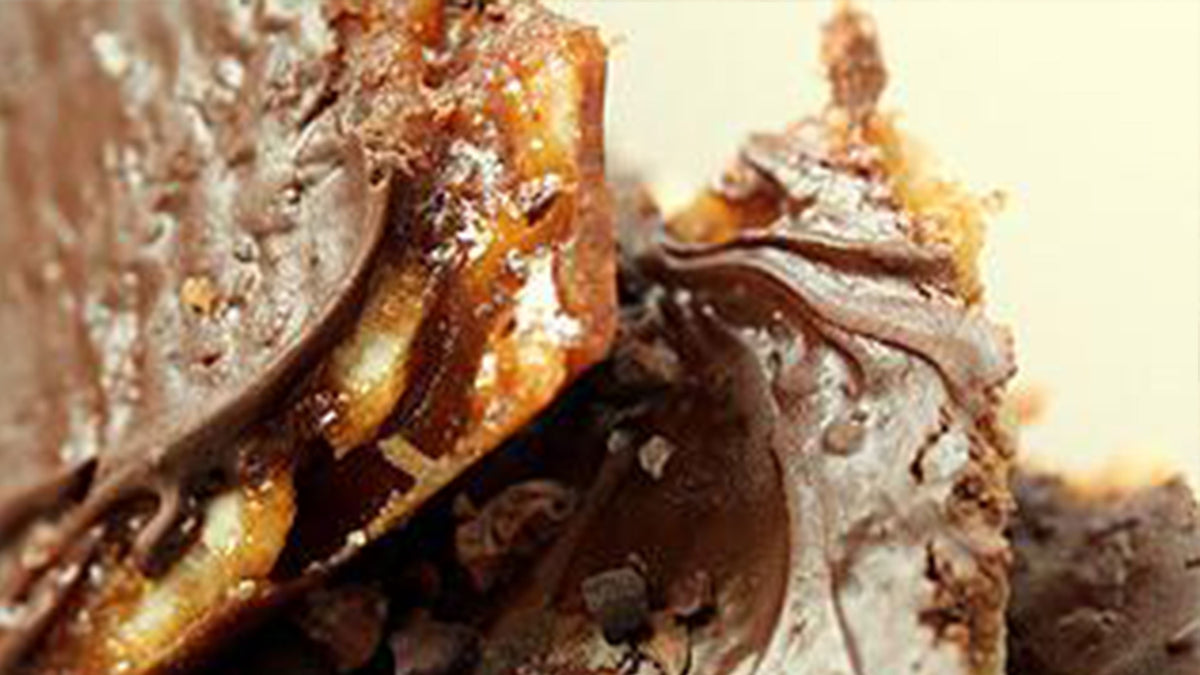 First Published April 2009
If it's Passover it must be time for Matzoh Caramel Crunch, or as Joan's family lovingly calls it, MATZAH CRACK. You just can't stop eating this stuff!
This recipe has been a "friends and family favorite" for years and it's so easy to make. (Recipe adapted from Marcy Goldman of Better Baking)
Image from Better Baking
Ingredients:
Matzoh (4-6 sheets or boards)

2 sticks unsalted butter (or unsalted Passover margarine)

1 ½ cups brown sugar

2/3 cup pecans , coarsely chopped

2/3 cup almonds , coarsely chopped

¾ to 1 cup chocolate chips
Directions:

1. Preheat oven to 350ºF. Line cookie sheet with parchment paper. Line sheet with single layer of matzohs (cut them in order to fill the whole tray).

2. In pan over medium heat, melt 2 sticks butter with 1½ cups brown sugar; and add pecans and almonds. Bring to a boil and let boil for 3 minutes.

3. Pour directly over the matzohs and place in oven for 15 minutes. Watch to make sure it does not burn (if it starts to, turn temp down to 325ºF).

4. Remove from oven and sprinkle chocolate chips over hot caramel. Allow to soften and spread over caramel with a flat rubber spatula.
Cool to room temperature, break apart and serve.
NOTE ON CROSSING STATE LINES WITH MATZOH CRACK:

To transport, cover with a separate sheet of parchment paper, and then wrap in foil. The melted chocolate and caramel will not stick as badly to the parchment paper as to foil.
---