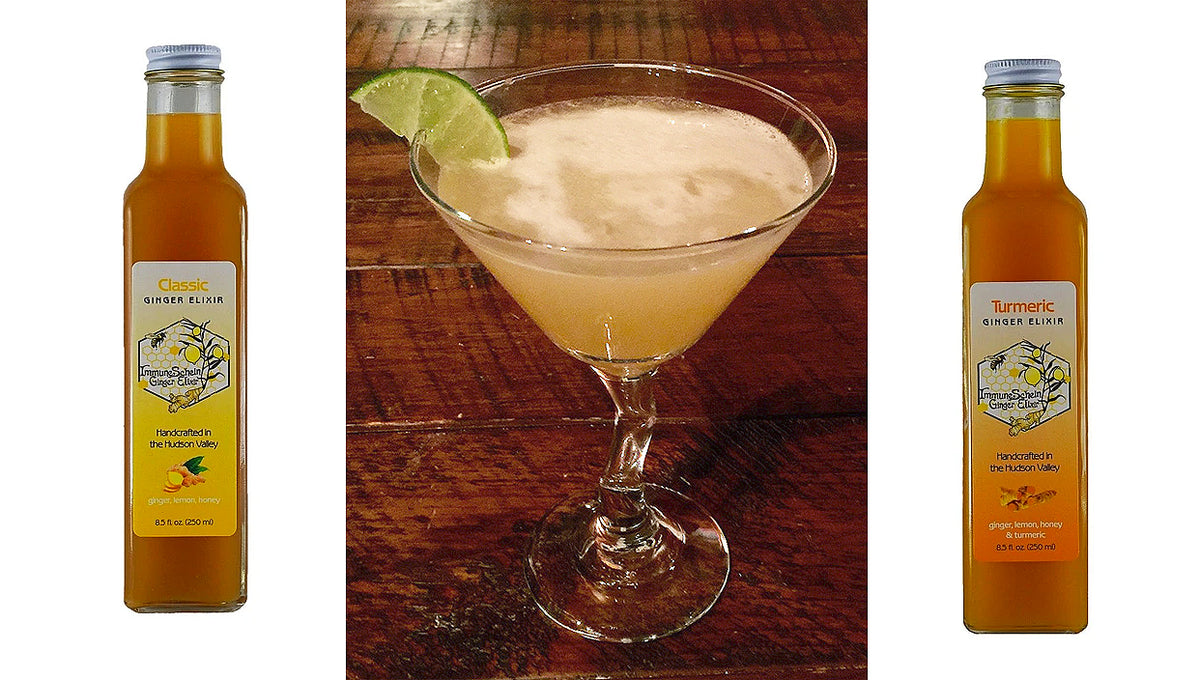 UPDATE TO THIS RECIPE: You can use any good vodka to make this cocktail and make things more festive by adding prosecco at the end in place of seltzer. It's really great!!
FIRST POSTED DECEMBER 2015
Dana created this "healthy" cocktail for our Sip and Shop event at Hammertown Gt. Barrington a couple weeks ago and everyone loved it. The main ingredients are both locally made: Berkshire Mountain Distillers Ice Glen Vodka (made in Sheffield, MA) and ImmuneSchein's Ginger Elixir or Ginger Turmeric Elixir which you can BUY ONLINE NOW (we also carry these elixirs in our stores). Try this cocktail straight up in a martini glass and top with seltzer or on the rocks with a little extra seltzer. (click here for more information about ImmuneSchein Elixirs and other recipes)
Ingredients:
2 ounces Ice Glen Vodka
1/2 ounce Ginger Elixir
1/2 ounce lime juice
Seltzer
This can also be made without vodka...just add a little extra seltzer!
Directions:
Put Vodka, Ginger Elixir and Lime Juice in a shaker with some ice (do NOT put in seltzer!)
Shake for 10-15 seconds
To Serve as a Martini: Pour into a chilled martini glass and top with a little seltzer and garnish with a slice of lime.
To Serve on the Rocks: Pour over a few cubes of ice in a rocks glass. Top with seltzer to taste and garnish with a wedge of lime.
Either way, it's totally delicious and refreshing!!
---