Dad's Meatloaf from Erin French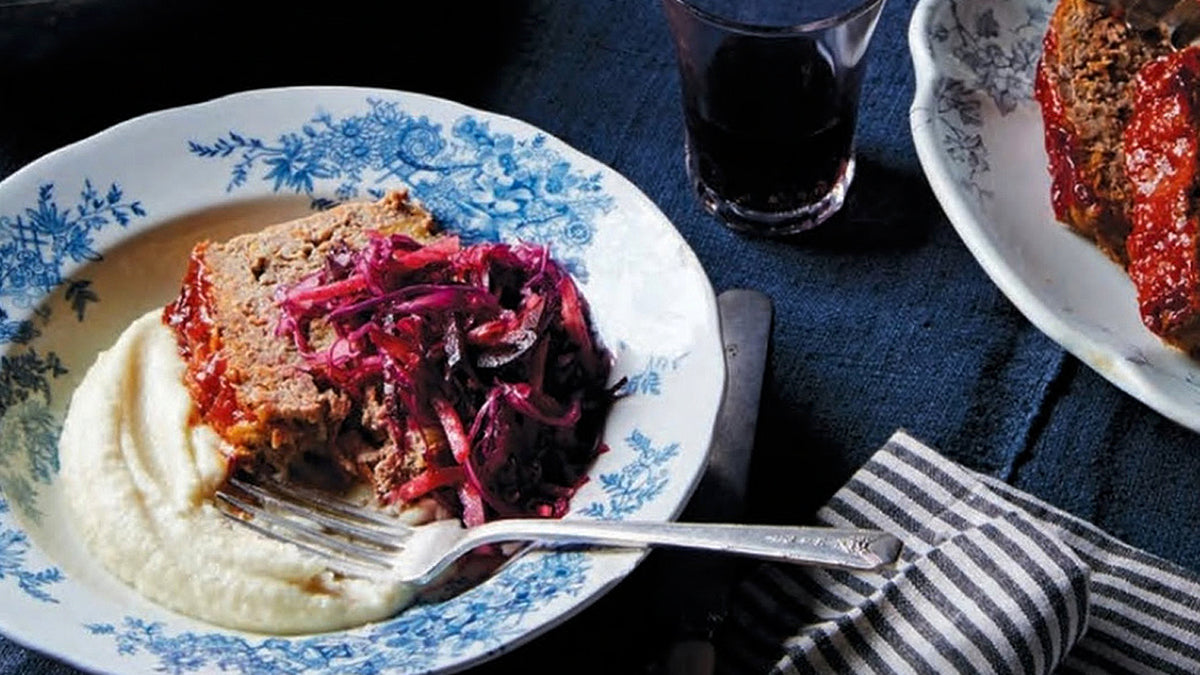 First posted January 2018
This week I watched my dear friend, Erin French, make her Dad's Meatloaf on Ina Garten's new show: "Be My Guest with Ina Garten" (on Discovery+ and other premium channels). It was so much fun to watch the two of them together, sharing stories and making the meatloaf Erin's father taught her to make when she worked for him as a kid in his diner.
"When I was away at college, this is the dish I craved the most.  It is my dad's recipe, one that he taught me how to make in the diner.  I put my own spin on it and frequently treat myself to this on chilly nights with a baked potato and sour cream..."
- Erin French ("The Lost Kitchen")
(Serves 8)
INGREDIENTS
FOR THE MEATLOAF
1½ pounds ground beef
1½ pounds ground pork
¾ cup shredded carrot
½ cup chopped shallots
½ cup shredded pecorino
2 cups ½-inch bread cubes such as crusty sourdough
2 tablespoons fresh thyme leaves
2 large eggs
½ cup whole milk
2 teaspoons salt
6 to 8 twists of pepper
FOR THE GLAZE
½ cup packed light brown sugar
¾ cup ketchup
1 tablespoon Dijon mustard
Preheat oven to 375ºF
START THE MEATLOAF: Combine all of the meatloaf ingredients in a large bowl and use your hands to mix them until just evenly combined.  Do not overmix.  Divide the mixture between two 9 x 5-inch loaf pans.
MAKE THE GLAZE: In a medium bowl, stir together all of the ingredients.
Brush the top of each meatloaf with a thick coat of the glaze.  Transfer to the oven and bake until an instant-read thermometer reads 150ºF, 45 minutes.
Let the meatloaf rest for 10 to 15 minutes, then unmold, cut into slices and serve.
---
15 comments
---
---