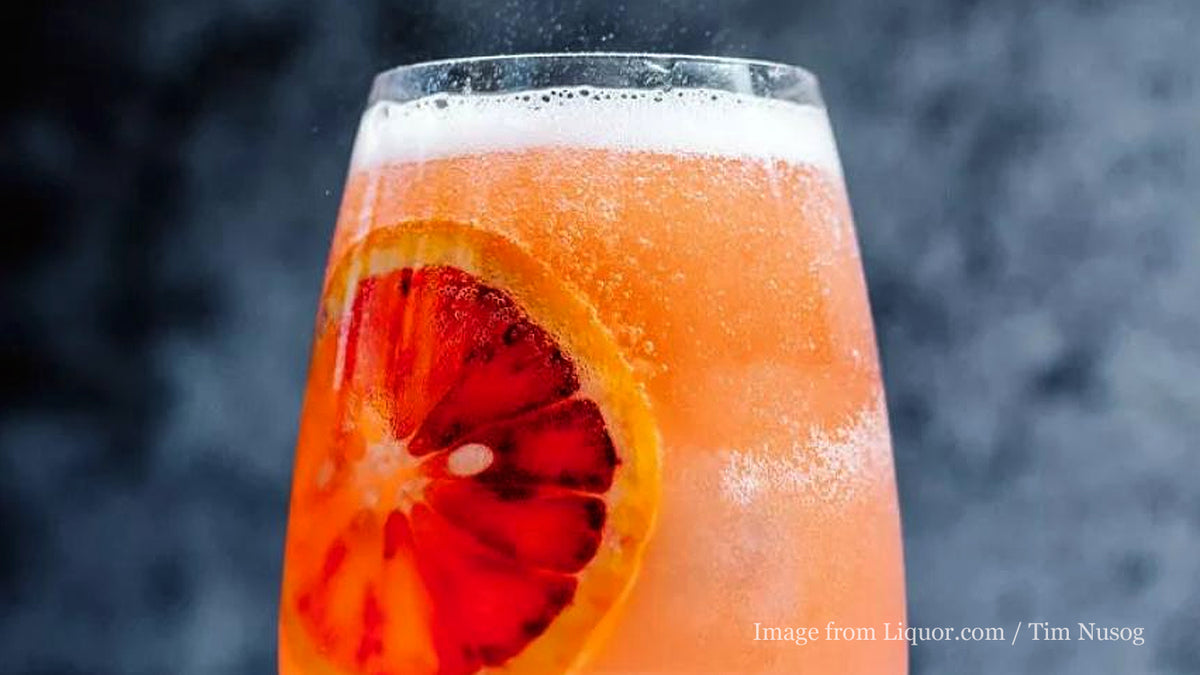 Think a Margarita dressed up for the holidays with the addition of Rosé Champagne (Cava or Prosecco), Cointreau and St. Germain. The Colletti Royale, is a spritzy, boozy cocktail from bartender Julie Reiner, co-owner of the celebrated cocktail bars Clover Club and Leyenda in New York. Multiply the recipe for a pitcher of this tasty holiday punch for a crowd.
For more details and background, access this recipe on Liquor.Com
INGREDIENTS:
1 1/2 ounces reposado tequila

1/2 ounce Cointreau

1/2 ounce St-Germain

1/2 ounce blood orange juice

1/2 ounce lime juice, freshly squeezed

2 dashes orange bitters

Rosé Champagne, chilled, to top (approximately 3 ounces)

Garnish: blood orange wheel
DIRECTIONS:
1.  Add the tequila, Cointreau, St-Germain, blood orange juice, lime juice and bitters into a shaker with ice and shake until well-chilled.
2.  Strain into a wine glass filled with fresh ice.
3. Top with the rosé Champagne (or other Sparkling Rosé, Prosecco or Cava)
4.  Garnish with a blood orange wheel.
---