Ground Turkey, Asparagus and Basil Stir Fry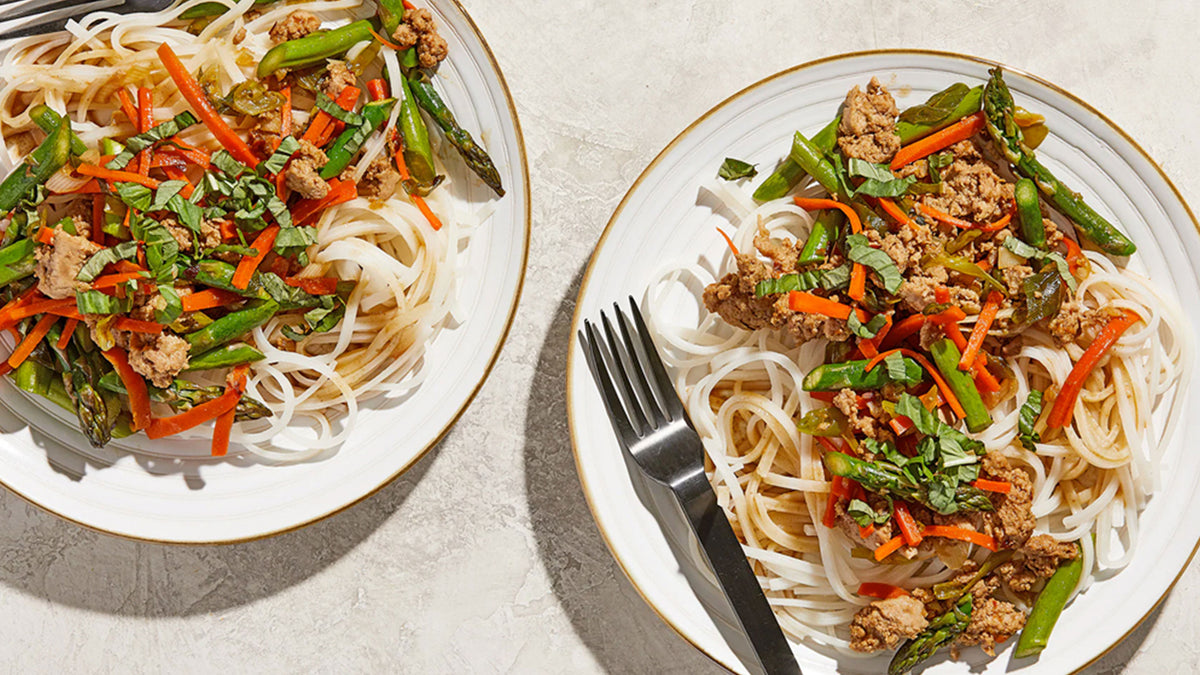 I get a weekly email entitled "Eat Voraciously" from the Washington Post. It features recipes that are fast and fairly easy to make on a weeknight. This one sounded good and since I had all the ingredients I made it last night.
It was VERY good and so easy. It has a nice balance of sweetness and heat, color and crunch. The recipe calls for ground light-meat turkey, but dark-meat ground turkey, ground chicken or ground pork will work as well.
(click the photo below to jump to the recipe)
(Tom McCorkle for The Washington Post; food styling by Lisa Cherkasky for The Washington Post)
---