Grilled Stone Fruit, Blue Cheese & Honey by Erin French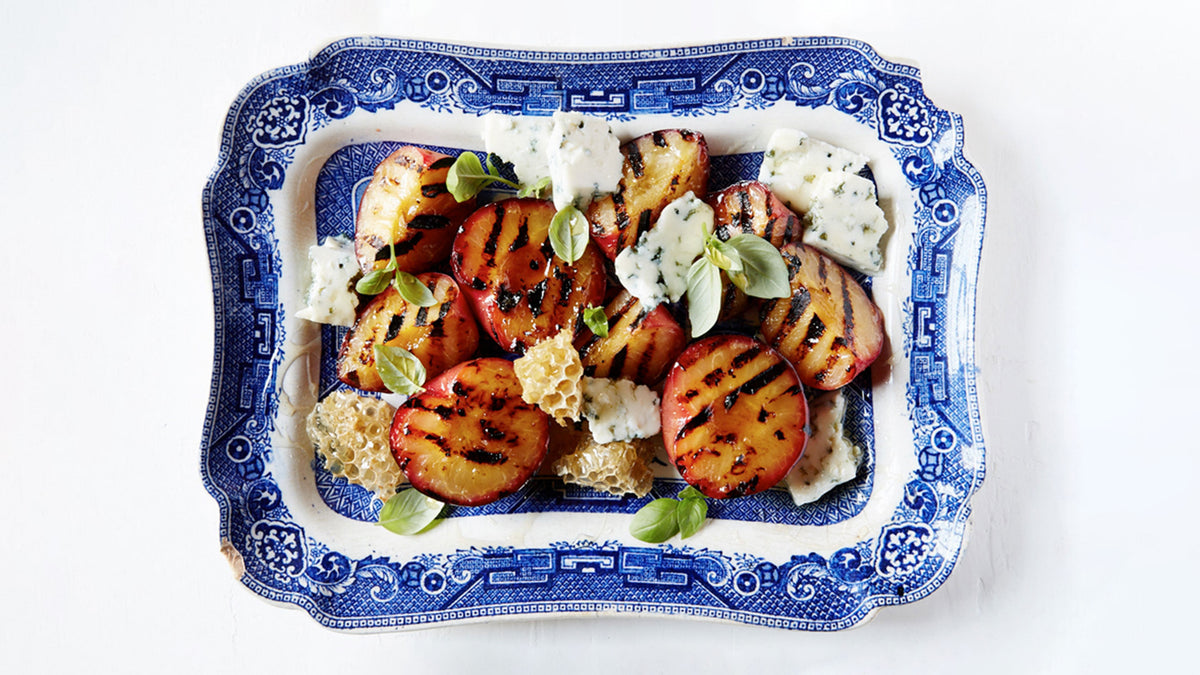 This delicious and SUPER EASY summer grilling recipe is from Erin French's first book The Lost Kitchen: Recipes and a Good Life Found in Freedom Maine.

"When you can't decide between a dessert and a cheese course, make this dish. It's a little savory, a little sweet, and perfectly balanced--and just the thing when the grill's been fired up all day but you're not quite ready to let those nice, hot coals go. If blue cheese in not your flavor, fresh ricotta would be equally lovely here." - Erin French
Serves 4
INGREDIENTS:
4 stone fruits such as apricots, peaches, or plums, halved and pitted
Olive oil
1 teaspoon Maldon salt
1 small wedge (about 1/4 pound) best-quality blue cheese
1/4 cup best-quality honey
Small basil leaves
DIRECTIONS:
Prepare the grill (see here) if it isn't already fired up for the main course.
Brush the fruit halves with olive oil and sprinkle with salt. Put them flesh-side down on a hot grill and cook just until you get some good grill marks on the fruit, about 4 minutes. Turn the fruit and grill for another 2 minutes.
Transfer the fruit to a platter, garnish with a bit of blue cheese, a drizzle of honey, and a sprinkling of basil and serve.
---