Grilled Chicken (or Turkey) Burgers, Thai-Style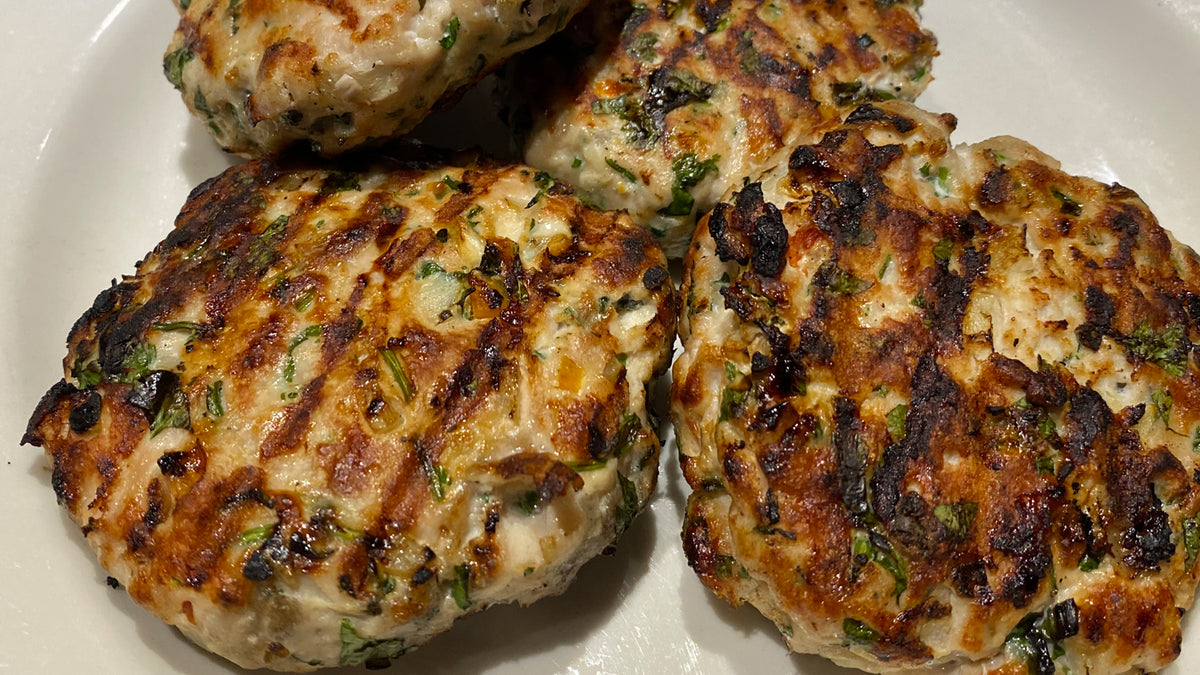 First published March 2014
This delicious AND healthy recipe is from Gwyneth Paltrow's cookbook, It's All Good: Delicious, Easy Recipes That Will Make You Look Good and Feel Great. You can make this on the grill or on the stove in a grill pan (which works great!).
NOTE FROM GWYNETH: These were invented when I was trying to think up new and flavorful ways to use chicken while keeping out bad stuff. Insanely flavorful, these can be served with a side salad or on a gluten-free bun.
CLICK HERE to view on GOOP.com
(Serves 4)
 INGREDIENTS
1 pound ground chicken (preferably dark meat)*
2 cloves garlic, very finely minced
⅔ cup cilantro, finely chopped
2 shallots, very finely minced
1 teaspoon very finely minced red chili (or more or less, however hot you like it)
2 teaspoons fish sauce
½ teaspoon coarse sea salt
½ teaspoon freshly ground black pepper
2 tablespoons neutral oil (like canola, grape-seed, or safflower oil)
* I use ground turkey
DIRECTIONS
1. Thoroughly mix the chicken with the garlic, cilantro, shallots, red chili, fish sauce, salt, and pepper. Form the mixture into 4 burgers, each about ¾ inch thick.
2. Heat a grill or grill pan over medium heat. Rub each burger on both sides with a bit of the safflower oil and grill for about 8 minutes on the first side and another 5 minutes on the second, or until nicely marked and firm to the touch.
---